"N.W. Rod A Rama 2013"


Premier Rod & Custom Show


Puyallyup Fair Event Center Showplex
Friday - Sunday April 5th, 6th, 7th 2013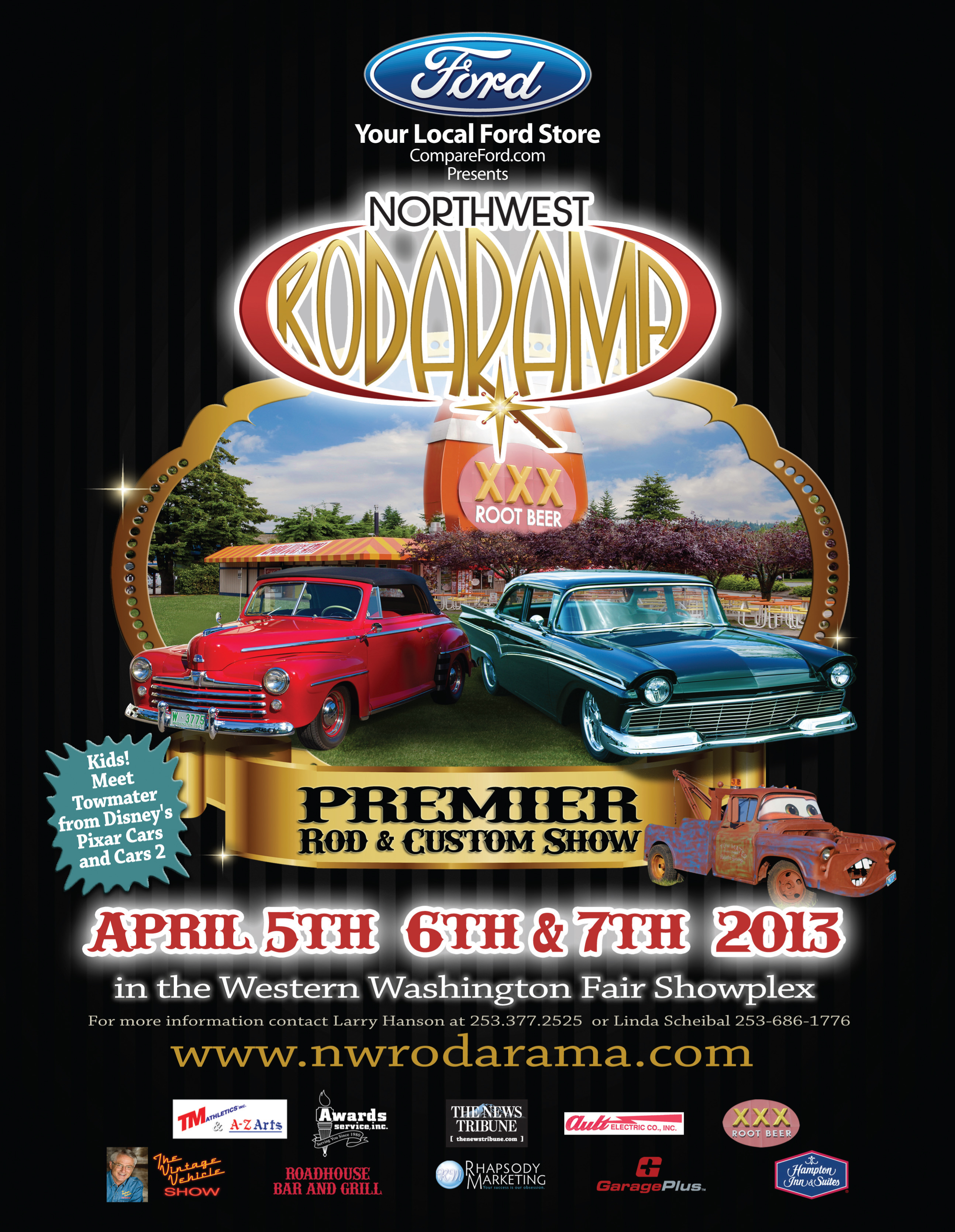 A show with the cream of the Top Hotrods, Customs, and Musclecars, Bikes and more, including Movie & TV cars from IMTVOA (the International Movie & TV Vehicle Owners Association) Including: General Lee, KITT, Starsky & Hutch's Gran Torino, the XA Bat from Mad Max 2 and Mater from Cars!
Event website at www.rodarama.com .