"RoadWar N.W. 2007"
The N.W. TV and Film Car Car show, Cruse & Drive In Screening
Saturday August 24th, 25th, 26th 2007 Tacoma & Auburn Washington
LeMay Auto Museum Spanaway. Valley 6 Drive-In, Auburn.

This incredible event had 3 days of madness:
There was a Friday night "Pre-Party", with Live Music from "Black Top Demons", Cars, Costumed fans, & WEZ!

The main event day was on Saturday the 25th of August, and had 3 parts.
1)The Morning through afternoon Car show featured a Black on Black Pursuit Special, Red XA Bat (Wipeout), Unmodified Aussie Fords & Holdens, as well as KITT(Film Used), General Lee, CannonBall Run's Ambulance(Film Used), Starsky & Hutch Torino, Christine (Film Used), fans in costume, props & memorabilia, and WEZ (see below). The car show was hosted at the World Famous LeMay-America's Car Museum, on their biggest event day of the year, the Museum's Open House. Check out www.lemaymuseum.org regarding the "Open House" at the LeMay Museum, arguably the biggest car show of the year, every year, NATIONWIDE, of which the Roadwar N.W. event was a small, but very important part that year.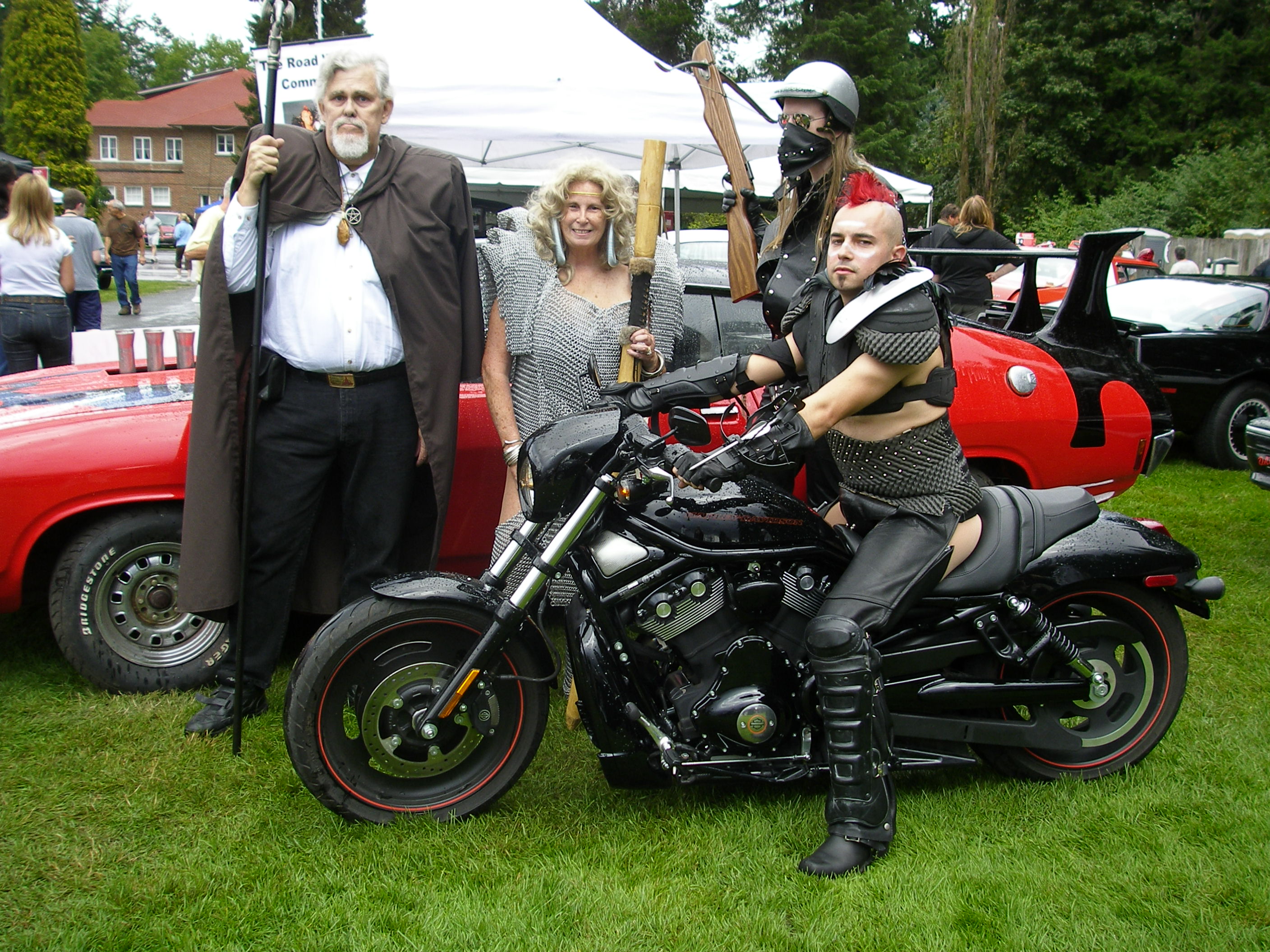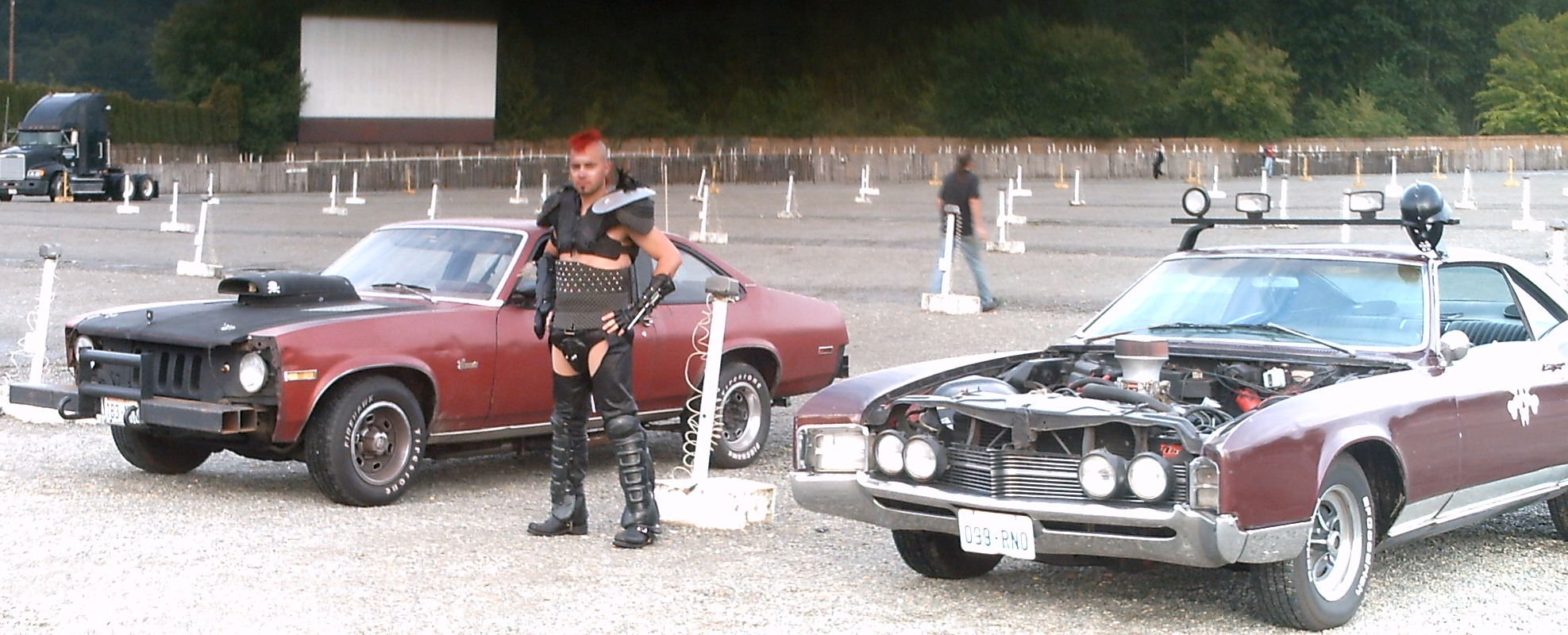 2) Following the Car show, A "Tanker Run" Cruse, began at the LeMay Museum, Lead by A "Tanker Rig", followed by all those awesome Mad Max Vehicles, and TV/Film Cars, in homage to the Tanker Scene from "Mad Max 2/The Roadwarrior". The local Gyrocopter club was planning on Flying overhead in up to 6 gyroplanes. Unfortunately due to late afternoon rains and related FAA regulations they were gounded, but we'll call on them again.
3)The "Convoy" ended at the Valley 6 Drive-In, for a spectacular giant screen double feature of the Australian releases of Mad Max & Mad Max 2 [known as the RoadWarrior in its usual US release]. We believe this was the First time in US history that both Mad Max 1 & Mad Max 2 were shown on the big screen, and certianly the fisrt time in a Drive-In with Replica cars, and Cast in attendance!


Vernon Wells "WEZ", was at the event throughout the 3 day run, Talking with fans and signing autographs, and riding in the Tanker Convoy!


Sunday was a casual Brunch get together at the café 410 located near the local accommodations, to say our so-longs, and enjoy the atmosphere one last time before heading into the sunset.