"RoadWar N.W. 2010"
Movie & T.V. Car Owners & Australian Musclecars Show
LeMay-Americas Car Museum
Saturday August 28, 2010 Tacoma Washington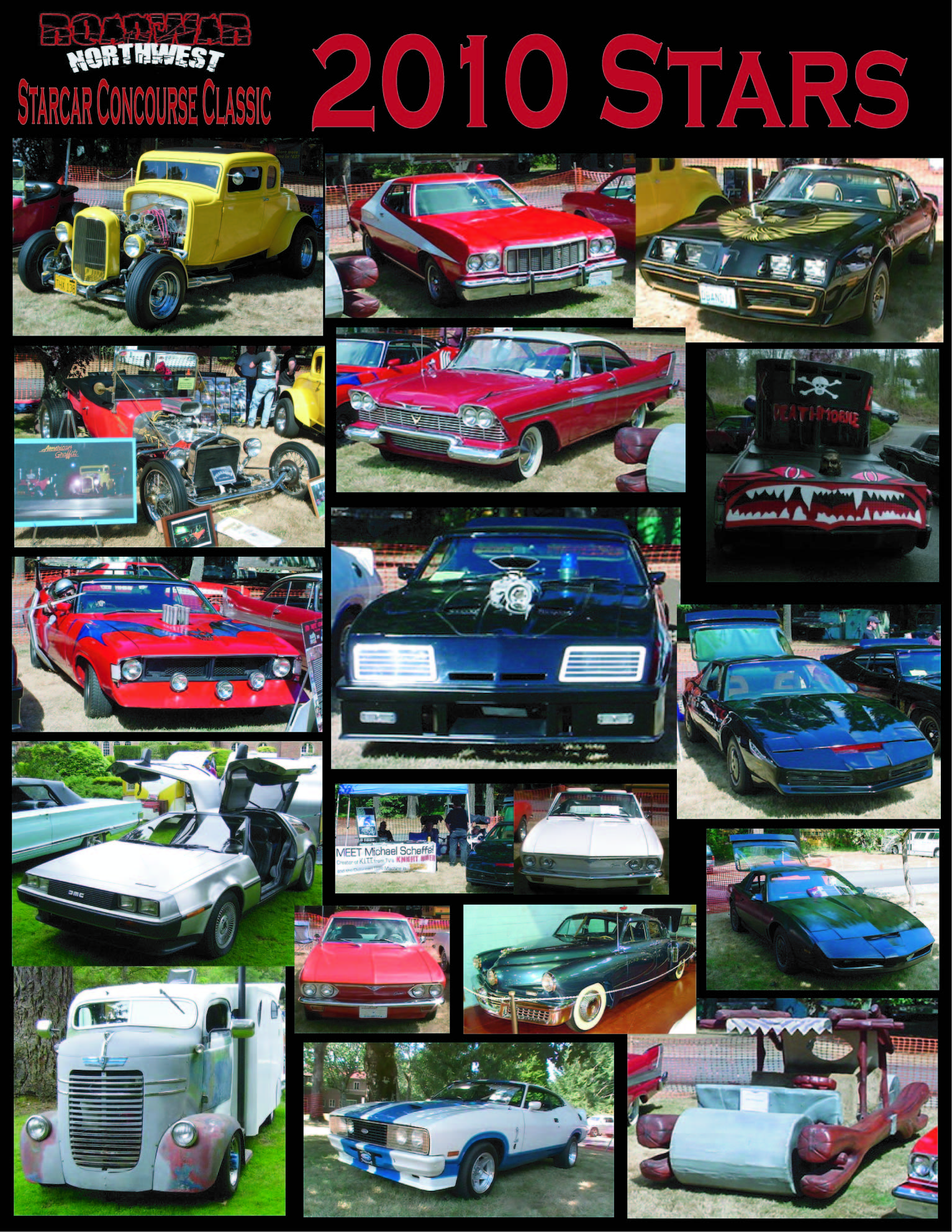 WOW! This was the Best Roadwar yet. The Starcar Concourse Classic was the biggest display of Movie & TV Cars we have ever had, possibly the biggest in the N.W. Region. We had Max's Interceptor and the XA Bat of course along with a Factory XC Cobra, the 29 T-Bucket & Milner's Duce Coupe from American Graffiti, Smoky & The Bandit's TA, 2 KITT's from Knightrider (1st and 4th Seasons), Starsky & Hutch's Striped Tomato, Christine, the Flintmobile, Animal House's DeathMobile, Jeepers Creepers Truck, a real Tucker 48, and MUCH MUCH more! We even had this years celebrity autograph tent with Michael Scheffee (Creator of KITT from Knightrider and the DMC from back to the future). Visitors were also able to see the over 1,000 vintage, classic and specialty automobiles, trucks, and motorcycles from the LeMay Collection, plus hundreds of local collector cars. In addition to the cars, there was also automobile-related vendor displays, and an auction of classic cars, Live classic rock, and great food.