"RoadWar N.W. 2013"
Movie & T.V. StarCar Concours Classic & Australian Musclecars Group at
LeMay Family Collection - Openhouse
Saturday August 31st, 2013 Tacoma Washington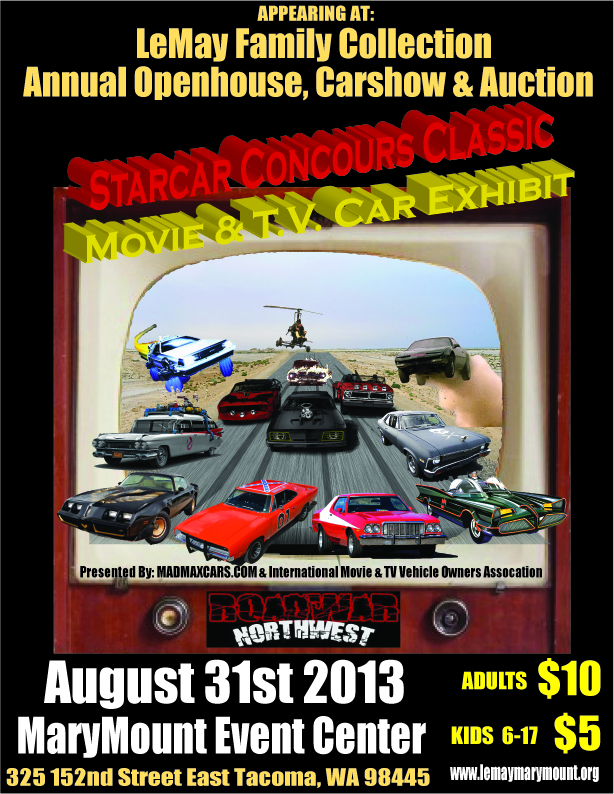 LeMay Family Collection Foundation® held the 36th Annual LeMay Museum Car Show & Auction at the Marymount Academy and the LeMay grounds in Tacoma, WA on Saturday, August 31, 2013 from 9am to 5pm. As usual there was an auesome display of Movie & TV Cars, where you could meet the MMC staff in person, see replicas of the Red XA Bat and Interceptor from Mad Max 1 & 2, as well as many other famous star cars. Visitors were also able to see the over 1,000 vintage, classic and specialty automobiles, trucks, and motorcycles from the LeMay Collection, plus hundreds of local collector cars. In addition to the cars, there was automobile-related vendor displays, and an auction of classic cars.